Are you ready to know Majorca and challenge one of the hardest and nice challenges that exist?
The UltraMallorcaMan, it is a race that is baset on the ultra long distance triathlon format, one of the hardest challenge disputed up to the moment in the Majorca Island and in all the Illes Balears.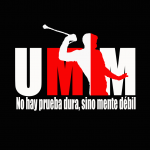 The challenge consists in 3 stages throughout 3 days, in which the participants will have to dou a total of 532k, that 10k will be swimming, 438k cycling and 84,4k running, and all that wich a maximum of 36 hours, where not always win the strongest, if not the one that manage his force better. Where the participants will have to put undoubtedly, will have to put their body and the mind to the limit for become finisher.
web site: www.ultramallorcaman.com